Jodhpur packages that cover all of these activities and so much more. All you have to do is decide which kind of holiday you wish to have, and the rest will be taken care of for your convenience.

'/>
Venture out into the desert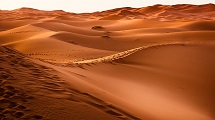 No trip to Jodhpur is complete without a trip into the beautiful desert. Home to several colourful birds, black bucks and small villages, the landscape has a lot to offer to tourists. You take a day safari across the desert, go on a camel trek, or spend a night in one of the luxury camp areas. Either way, you can be sure that it will be a once in a lifetime experience that you will not regret.
Take the first step of your epic Jodhpur escapade by signing up for any of SOTC's amazing Jodhpur packages that cover all of these activities and so much more. All you have to do is decide which kind of holiday you wish to have, and the rest will be taken care of for your convenience.
Have Queries?
Fill in the form below & get the best deals.